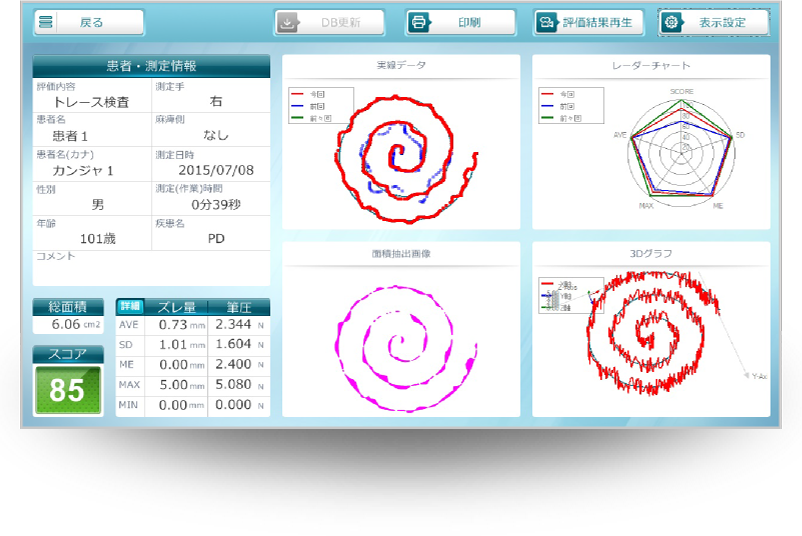 The inspection result will be displayed right after the inspection on the result screen.
In addition to saving the inspection result data and digitizing the maximum divergence, because the inspection result is also displayed in a divergence time series graph, histogram, and radar chart patient trends are understood at a glance.
It is possible to perform multidirectional evaluations based on the accumulated data from each inspection. Presenting the results to patients immediately will increase their motivation for rehabilitation.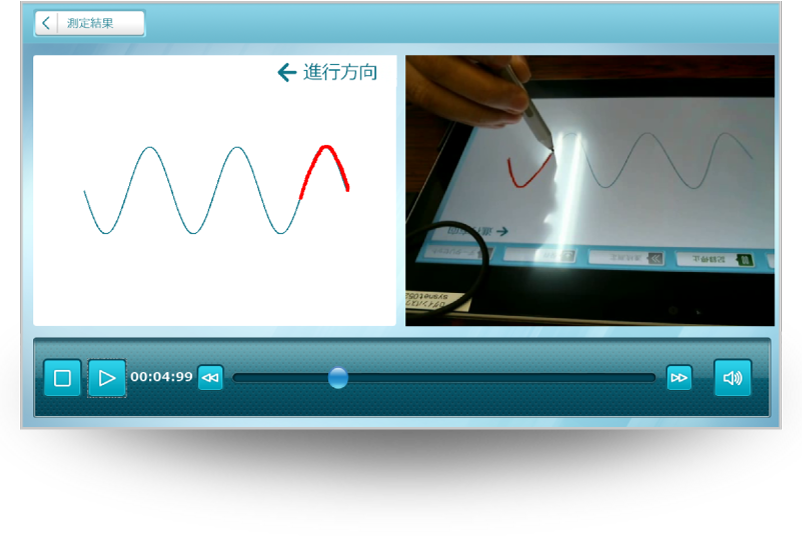 Because the information is compiled into a database, it is easy to save and recall the data for each patient.
Also, when conducting new inspections, new test auxiliary input using past data, auxiliary input using just touch selection, etc. allows the simplification and efficiency of operations.
Because it is an inspection using a tablet terminal, it is easy to carry and handle for the patients. For example, it can perform inspections beside hospital beds and other locations outside the clinic room.