Online business meetings will make consultations
for choosing lighting and inspection machines possible.
【What we can do via online business meeting】
The following is possible by customers and our experienced staff using the web conferencing system.
You can discuss any issues with us online.
We can make the best proposals for lighting, cameras, and lenses depending on the objects of inspection and contents of the request.
If you can send us the actual object, we can conduct an evaluation and inform you of the imaging conditions online at no cost.
What is Online Business Meeting?
With Microsoft Teams, it is possible to conduct business meetings online even from a remote location by sharing the screen on a computer browser.
If you use Webex, Zoom or Skype, you can also use these tools to Business negotiations are available.
If you wish, please enter the name of the tool to be used in the "Details of your request" section of the form.
What to Get for an Online Business Meeting
Computer or tablet
Internet service
Email address for inviting to the online meeting
Online Business Meeting Flow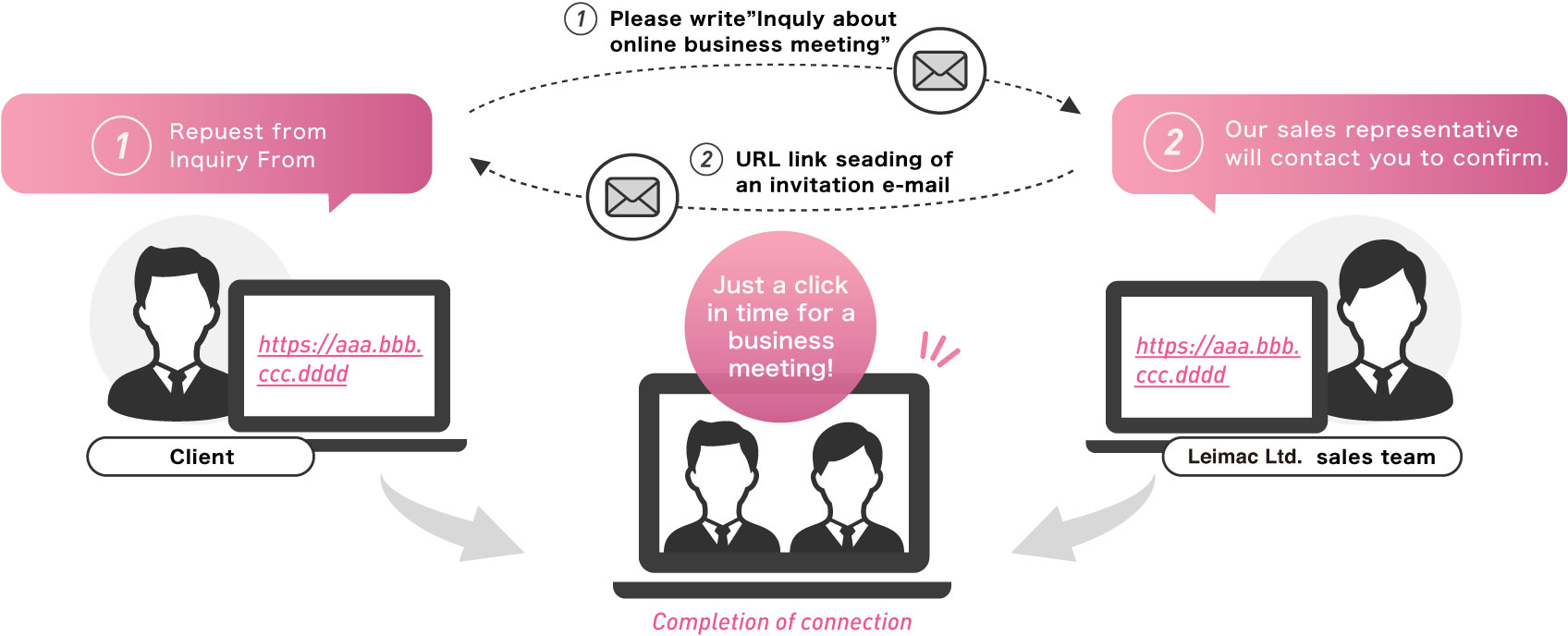 1. Request from Inquiry Form

When you make an inquiry on our website, please write "online business meeting request" in the inquiry form.

2. Our sales team will contact you for your confirmation.

We will contact you shortly by email or phone for your confirmation.

Please note that in some cases we may not be able to arrange the meeting on your preferred date and time.

In such cases, we would like to rearrange the date and time.

3. Online Business Meeting

When it is time for the business meeting, please proceed to the online room from the URL link in the invitation email.

How to use Teams

For more details, please refer to "Join a Teams Meeting."